"This internship has given me perspective into what I value in a career and company, I greatly enjoy working in the field, with a small talented team that I get along with." – Matthew Nunez.
Matthew Nunez is a current intern at Hollaway Environmental and Communications Services, Inc. His work at Hollaway started in early May of 2022 as an intern for the environmental team, where he's had the opportunity to work on the company's environmental and communications side.
In his day-to-day at Hollaway, Matthew works closely with our expert scientists, giving him an opportunity to shadow biologists, ornithologists, GIS specialists, and a multitude of other specialists.
Working with such a diverse team has given him hands-on experience in various tasks in and out of the office, including field data collection and processing, and scientific report writing. Matthew attributes this in and out-of-office balance as one of the unique parts of working at Hollaway.
"I would consider my coworkers and their expansive backgrounds and knowledge a resource that I have taken great advantage of. I have a never-ending list of questions every time I step out into the field, and I am always given thoughtful and useful answers," said Matthew.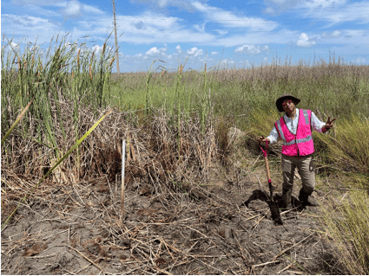 In addition to shadowing the Hollaway team, Matthew appreciates the company's culture and professionality. He notes that Hollaway's company culture resonates with him and his future goals. During his internship, Matthew has seen firsthand Hollaway's emphasis on team and individual professional development.
"The leadership at Hollaway greatly values the professional development of the Hollaway team members, encouraging the environmental team to participate in a variety of tasks and skill-building events, building our experience and repertoire of professional skills," Matthew said.
When he's not at Hollaway, Matthew is studying biotechnology at the University of Houston-Downtown and will graduate in May 2023. In his spare time, Matthew enjoys rock climbing, hiking, and camping. Matthew can also be found carving wood, reading, or playing board games with friends.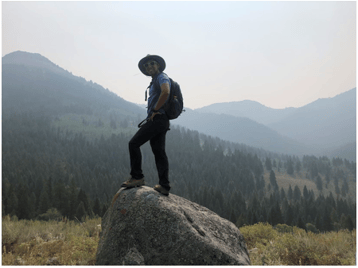 Following graduation, Matthew is looking forward to building on his professional experience, diving head-on into the field, and never taking another final exam.
We're so glad to have Matthew on the Hollaway team. He has worked on several projects during his time here and we know he has a bright future ahead of him.